Featured Vacation Rental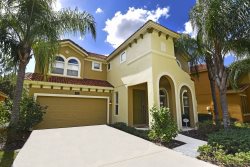 Watersong Holiday Villa New Luxury Rental in Private Resort Community of Watersong close to WDW.
We make it easy for you to find affordable and luxurious places to stay during your trip to the Orlando / Walt Disney World area.
The photographs of every single property is the actual property you would be reserving.
You can conduct a search for your dates with the check availability box. Saturday is our changeover day. When you find the house you are interested in click on the "Book it Now" button to see an all inclusive price. On this page you can select options like if you are bringing your pet along, pool / spa heat and even rent strollers and golf clubs all with no obligations. If you are happy with the home and the price, reserving the home is easy as you can book on-line!
Contact us
If you have any questions, or if you would like to speak with us before reserving your vacation homes, then give us a call at 1-844-DPVILLA
or toll free from the UK at 0-800-014-8953. We are more than willing to answer any questions you may have about the Orlando area. You can also email our reservation department at [email protected] We look forward to hearing from you and hope to make your Orlando vacation a special one!
Pet Friendly Rentals
Rentals we own that are pet friendly!! Additional fees do apply, but your are welcome to bring your best friend with you on vacation to our beautiful homes in the Orlando area.
Villas with Saltwater Pools
All our homes have saltwater pools. The salt water chlorination produces clean, clear, silky-smooth water that's luxuriously soft. It is also a continuous natural sanitation method, in contrast to administering harsh chemical chlorine to the pool once a week as is done 95% of the time in Central Florida. This means a steady supply of chlorination instead of a weekly "shock" and a low chlorine state by the end of the week. Saltwater pools offer a pleasant healthful swimming experience with fewer chloramines produced; eliminating the harsh chemical odor. Salt water pools reduce skin and eye irritation and greatly reduce the chlorine smell you probably have experienced if you have ever rented other homes in the area. We certainly hope you rent with us, but no matter where you decide to rent, please consider researching saltwater systems before you make your decision. A Salt Water pool will enhance your swimming experience.
Villas with south facing pools
These villas have south facing private pools for optimum sunlight during your stay!!! If you want a great tan or have kids that just want to relax in the pool a home with a south facing pool is essential. With south facing pools expect more sun longer.
Aviana Resort Villas
Aviana Resort is an exclusive, private destination resort located in Southwest Orlando only 13 miles from the Walt Disney World entrance. This resort offers a unique vacation experience that includes wonderful amenities and beautiful tropical landscaping with the comfort of a well-appointed, private vacation villa
Cumbrian Lakes Villas
Set in a quiet and attractive conservation area with lakes, cycling and walking trails and children's play area the Cumbrian Lakes Community is an exclusive, gated community, less than 15 minutes from Walt Disney World, 20 minutes from Universal Studios and only 5 minutes from the heart of the bustling 'Highway 192' area, with a wealth of shops, restaurants and other attractions. However, once you enter the resort, you will appreciate the peace and calm of this superb location.
Emerald Island Resort Villas
A gated community at the gateway to Walt Disney World and visiting all the attractions that the Orlando / Kissimmee area has to offer.Encircled by a protective and protected buffer of woodlands and wetlands, Emerald Island is a "land island" amidst a a sea of lush vegetation. The winding, palm lined road that leads you to Emerald Island Resort is a prelude to the community's grandeur. The colonnaded entry, complete with a playful dolphin fountain provides a dramatic sense of arrival to this gated enclave. Thoughtful street scaping featuring indigenous plants and decorative flowers and grasses contributes to Emerald Island Resort's unique impression of place. Once inside you feel as if you have entered a special preserve. Emerald Island is surrounded by a Conservation Area and encompasses over 300 acres with 11 heavily wooded acres right in the middle of the community. Only a few miles from Walt Disney World and a short walk or drive to shopping and dining, this "island" serves as a haven from the larger world while remaining central to everything the world's most popular destination has to offer.
Indian Point Villas
Indian Point Villa is an up-market development and our vacation rental is in a prime location for easy access onto International Drive and the theme parks. Indian Point Villa has a great location with the attraction packed Highway192 just 1/2 mile away and just 10 minutes from Disney World, 15 minutes from Sea World and 25 minutes from Universal Studios / Islands of Adventure. Just a 2 minute drive away from our villa you will find a large variety of shops, restaurants and attractions including a 24 Hour Wal-Mart, Medieval Times Theme Dinner Show, Mini Golf and a variety of Golf Courses.
Providence Golf Course
Just southwest of Orlando, you will find vibrant lifestyles thriving under golden sunlight. The new homes built upon 2,200 pristine acres beckon a privileged few with a luxury unlike any other. Providence Florida is a place where nature is your neighbor, where lush foliage rustles in the morning breeze. Where the nation's top home builders have chosen to offer their models for the Orlando market. The Michael Dasher designed golf course is tied together gracefully with exquisite home sites and numerous amenities.
Reunion Resort Villas
Reunion Resort is a luxury resort gated community only 30 minutes from Orlando International Airport and offers the comfort of beautifully appointed villas and homes combined with exclusive amenities such as three Signature golf courses, a 5-acre water park, full-service spa and more. All located within 6 miles of Walt Disney World. Reunion Resort's exclusive 2,300-acre community has the space, amenities and accommodations to bring together families, golfing buddies, social events and meetings.
Tuscan Hills Resort Villas
Tuscan Hills is a luxury single family holiday resort situated in a gated subdivision. This private community is located in Davenport, southwest of Orlando just off Highway 27.it is a well landscaped vacation rental community with a resort style clubhouse. Amenities include volleyball, outside playground, game room and fitness room. The exterior resort ambiance is clearly very upscale, exclusive and residential.
Watersong Resort Villas
Watersong Resort offers a therapeutic escape from your hectic life. With proximity to Orlando's world-famous attractions, exceptional shopping centers, easy access to I-4 and in the vicinity of clear lakes and world famous Championship golf courses, Watersong Resort is an ideal location where you can have it all.
Windsor Hills Resort Villas
Windsor Hills, Orlando's closest five star community to Walt Disney World. Enjoy Windsor Hills' luxury Orlando vacation home resort boasting Caribbean style! Windsor Hills Resort is a beautiful gated community just 1.5 miles (2.5km) from the gates of Walt Disney World. You will find accommodations to suit your every vacation need. The Windsor Hills Resort clubhouse features a huge lagoon-style pool complete with water slide and hot tub.
8 Bedroom Villas
Our 8 Bedroom home sleeps 16 and is located in the gated community of Providence Golf Club. The community features an award winning 18 hole golf course, onsite restaurant and lounge, two swimming pools, lighted tennis courts, fitness and aquatic center.
6 Bedroom Villas
Our 6 Bedrooms homes sleep 13 or 14 and are in the communities of Watersong, Windsor Hills, Aviana and Cumbrian Lakes, Emerald Island and Tuscan Hills. The Watersong Properties include Watersong Pool Villa and Watersong Vacation Villa which are right next to each other. Watersong Disney Villa and Watersong Holiday Villa and Watersong Resort are just a short walk from them. This makes it perfect for larger groups that wish to stay next to each other.
5 Bedroom Villas
Our 5 Bedroom home sleeps 12 and is located in the closest 5 star resort to WDW. Windsor Hills and Spa is located a short 2 miles from the gates, and features a movie theater, water park, on-site shop and lots more.
4 Bedroom Villas
Our 4 Bedrooms homes are located in the communities of Aviana and Indian Point. Our Kissimmee Pool Villa in Indian Point sleeps 8 people and our Aviana Pool Villa sleeps 10. These homes are popular with small families and guests that like to have extended stays in Orlando area during the winter months.